About AAFM
Press Releases for the year 2009 - Going Global Every Day ™
This year, AAFM™ Board of Standards and Accreditation Commission has joined forces directly with the major Arab, Chinese, Asian, African, Indian and Latin Associations & Academies. With this simple global restructuring and direct accreditation & certification process, we have increased our laser focus on global accreditation standards, worldwide brand, and international certification criteria while offering board alliances & accreditation sanction to the worlds' strongest "graduate" educational institutions.
To coincide with Academy's Global Expansion, the AAFM™ has announced the appointment of several new Board of Presidential Advisors and Commissioners and new members to our Global Accreditation Council and Regional Boards. Further, we have also launched several New Hi Tech Academy websites featuring dozens of our new international recognitions and alliances.
The AAFM International Board and Founding USA Companies still protect, own, award, and issue all of the internationally recognized masters designations, board certifications, and charters -- such as our "First Mover" USA CWM™ Charterd Wealth Manager Certification Brand. As we continue to expand and grow our registered provider list and accredited distribution channels in over 100 countries, we are looking to grant alliances with only the best & established educational institutions. Thus, we are working even harder to further enhance brand integrity, and to give you all great certification & charter holder benefits with even more global & graduate recognition.

"Join the Movement" - Building the World's Future Leaders in Management ! ™ The First Certifying Body in the World to Implement Post-Graduate Management Criteria ™....
Academy and University of California Silicon Valley Alliance
January 29, 2009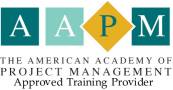 University of California Silicon Valley Awarded Prestigious Chapter Membership and Recognition from Key International Project Management Organization
CUPERTINO, Calif.--(BUSINESS WIRE)--UCSC Extension in Silicon Valley, (ucsc-extension.edu) a continuing professional education division of the University of California, announces that it has been awarded the rare distinction of full chapter membership and is now a certified training partner of the American Academy of Project Management.
As the only university in Northern California and one of only three institutions in the state to have been granted this designation, the distinction further validates the Project and Program Management (PPM) Certificate program at UCSC in Silicon Valley as one of the finest in the country. "We do not offer chapter recognition very often," said Prof. Dr. George Mentz, General Counsel and Director of New Alliances for AAPM. "But after analysis, this program ranks among those of the highest level, for several reasons - including proximity to Silicon Valley, and the excellence of its instruction."
The AAPM TM is an international graduate board offering the Master Project Manager (MPM TM) and Certified International Project Manager (CIPM TM) certifications to qualified applicants who meet rigorous requirements in education, training, experience, industry knowledge and ethics. The credential recognizes those project managers who both excel professionally and continue to expand their knowledge base with advanced training.
"I'm absolutely delighted to receive this new designation," said Michael Taylor, Coordinator of the PPM program at UCSC Extension in Silicon Valley. "This confirms that what we're teaching to potential and actual project managers is not only current, but directed toward practical application, and not high theory content that they can't use."
The graduate PPM Certificate at UCSC Extension in Silicon Valley is a Bay Area exclusive offering. The PPM Certificate is also recognized for graduate-level credit toward Master's degrees in project management from leading national universities as well as the AAPM certifications.
"Because our PPM Certificate Program has been so successful providing practical project management skills that can be immediately applied, many students are asking for a higher level of instruction," said James Desrosier, Executive Director of Business and Management Education at UCSC Extension in Silicon Valley. "To meet this demand, an Advanced Applied Project Management Certificate has been approved and it is targeted to launch this summer."
About UCSC Extension in Silicon Valley:
Serving the South Bay for nearly three decades, UCSC Extension in Silicon Valley is the continuing and professional education arm of the University of California Santa Cruz. With 1400 courses in 43 disciplines and over 17,000 enrollments annually, Cupertino-based UCSC Extension is the region's largest provider of advanced training for working professionals.
More than 250,000 alumni have benefitted from cutting-edge programs at UCSC Extension in Silicon Valley, with courses explicitly tailored to serving the needs of local industry. Instruction is targeted at working adult professionals, with 85 percent of the student population already holding Bachelor's and advanced degrees. Instructors are accomplished practitioners from name-brand companies-skilled at teaching in a collegial, student-centric learning environment.
Program content is graduate-level and application-oriented, providing knowledge that can be immediately put to work on the job. Offerings include a combination of degree credit, professional credit, credentialing and re-certification programs in business and management, engineering and technology, applied natural sciences, and education. For more information: ucsc-extension.edu.
Contact:
UCSC Extension Barry Salberg, 408-861-3876 bsalberg@UCSC-Extension.edu
http://finance.yahoo.com/news/UCSC-Extension-in-Silicon-bw-14129025.html
http://www.forbes.com/feeds/businesswire/2009/01/22/businesswire119452208.html
http://news.morningstar.com/newsnet/ViewNews.aspx?article=/BW/20090122005959_univ.xml
AAFM Training India and China BLB BIFM Institute of Financial Markets
January 22, 2009
BIFM India Articulation Alliance
AAFM Expands Training Distribution through Global Channels.
AAFM & BLB and BIFM Alliance offers: New Offices in Mumbai/Bombay, Delhi, Chennai, Kolkata and more.
The CWM and other AAFM programs can now be offered on site to thousands of alumni and new students of BIFM/BLB
http://bifm.edu.in/programs/cwm/index.html
BLB Institute of Financial Markets
4th Floor, Gulab Bhawan,
6, Bahadur Shah Zafar Marg,
New Delhi - 110002

SMS <BIFM> to 54646
Email: contact@bifm.edu.in
Global Board of Standards Chairman Prof. Dr. George Mentz said, "The BIFM organization is "Top Shelf" with the best practical training facilities and materials in India. Combining our award winning faculty and recognized certification programs with the BIFM/BLB organization is a perfect Fit to best serve the India Markets."

BIFM has a tie-up with the American Academy of Financial Management TM (AAFM), USA for the internationally acclaimed Chartered Wealth ManagerTM designation. BIFM is an AAFM TM Licensed Training Provider (AAFM LTP) and has world-class trainers to assist students qualify for the CWMTM designation that promotes best practices in International Wealth Management and opens doors for international jobs in this sector. AAFM Board Certification and Designations like Chartered Wealth Manager provide an assurance that the holder has a high level of skill and knowledge. Designation once achieved is a high honour and is much sought after by employers world-wide.
Press Releases For 2009
Date
Press Release
2009-01-29
AAPM Silicon Valley University of California Alliance
... [ Read More ]
2009-01-22
AAFM Training India and China BLB BIFM Institute of Financial Markets
... [ Read More ]