GAFM ® Events, Exams, Training and Providers

* Accredited Training Companies
Thomson Reuters - Global Training and Consulting
Arabia, Asia, Europe, UK


HLTI has offices and training in the UAE Arabia Hong Kong Africa and Asia
http://hlti.org
Location:
Dubai UAE - Training in Kuwait Turkey Kazakstan Africa Hong Kong and UAE

The CWM Institute ® - Hong Kong in conjunction with Kornerstone Training www.kornerstone.com
Management Services, Training Services Hong Kong China

Location: Hong Kong China

GBR Limited Hong Kong and Beijing

Being the leading training specialist in the Asia Pacific region, Global Best is committed to nourishing human capital to highly competitive future business leaders. For individual members, GBR provides governmetn compliant global certification training programs in different expertise areas, ranging from business management, finance, information technology, soft skills to languages. For corporate members, we specialize in customized training programs to fulfill the unique needs of different companies.
Location: Hong Kong, Beijing

India Financial Institute (AAFM India)

The Institute is a pioneer in introducing job-oriented, fast-track Wealth Management Certification and Diploma and PGD programs for providing state-of-the-art financial market education. Its fast-track training programmes have already taken the industry by storm and have created a huge talent pool of qualified manpower for the industry. AAFm India today has the top market share in Wealth Certification programmes for stock, commodity and derivative markets, making it a market leader in this segment. Our CWM Chartered Wealth Manager Program is recognized by the Government of India for Investment Advisor Registration.
Location: New Delhi, India

Indonesia Chapter - Members and News

HSP Academy Training Center
Ruko Graha Boulevard Blok D/26 Sumarecon – Gading Serpong – Tangerang-Banten-Indonesia
Phone: 62 21 29001151 or 62 21 29001152 or 62 21 29001153
Mobile Phone: 0812 8190 8009|0812 8388 6030 | 0812 1990 1006
Fax : 62 21-29001152
Email: info@hspacademy.com
2. Expertindo Training
Jl. Kaliurang Km 10, Kompleks Perum Puri Gentan Asri No 11, Yogjakarta-Indonesia
Phone 62 85100890284
Fax: 62 274-884489
Email mail@expertindo-training.com
expertindotraining@gmail.com
3. PT. Pefindo Riset Konsultasi
AD Premier, 2nd Floor Jl. TB Simatupang N0.5Jakarta 12550 – Indonesia
4.Astronacci International Equity
Floor 35 Sudirman Center Business District (SCBD) Lot 9.
Jl. Jendral Sudirman Kav 52-53 Jakarta 12190-Indonesia
Phone: (621)29398989

ABMC Africa - Access Business Management Conferencing International
ABMC is an International affiliated business intelligence company that provides you with business solutions facing your organisation both regionally and internationally, by meeting your day to day needs to stay a head of your competition. www.intl-abmc.com Location: Nairobi, Kenya, Zimbabwe, Rwanda, Tanzania – Zimbabwe: Provider: Accredited International Credentials Pvt. Ltd website: www.iccpaorg.zw

Rwanda: Provider : AAFM & AAPM Rwanda: website: www.AAFM.rw – & – www.AAPM.rw – Rwanda Chapter
Tanzania: Provider : Strategy Mapping – website: www.strategymapping.co.tz – Tanzania Chapter

MALAYSIA - PROJECT PLANNING ACADEMY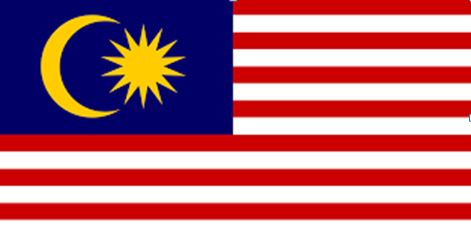 No. 18-2A, Jalan 9/125D,
Taman Desa Petaling,
Kuala Lumpur,
Malaysia.
Tel : +603 9057 0177
Contact Person : GP Chandran
Phone +6012 286 0047
Email : gpchandran@ppa-m.com
Web : www.ppa-m.com
Web : www.aapmmalaysia.com